Capacity Development for Community Empowerment: The Case of the Mashpi Community
By Cidee Despi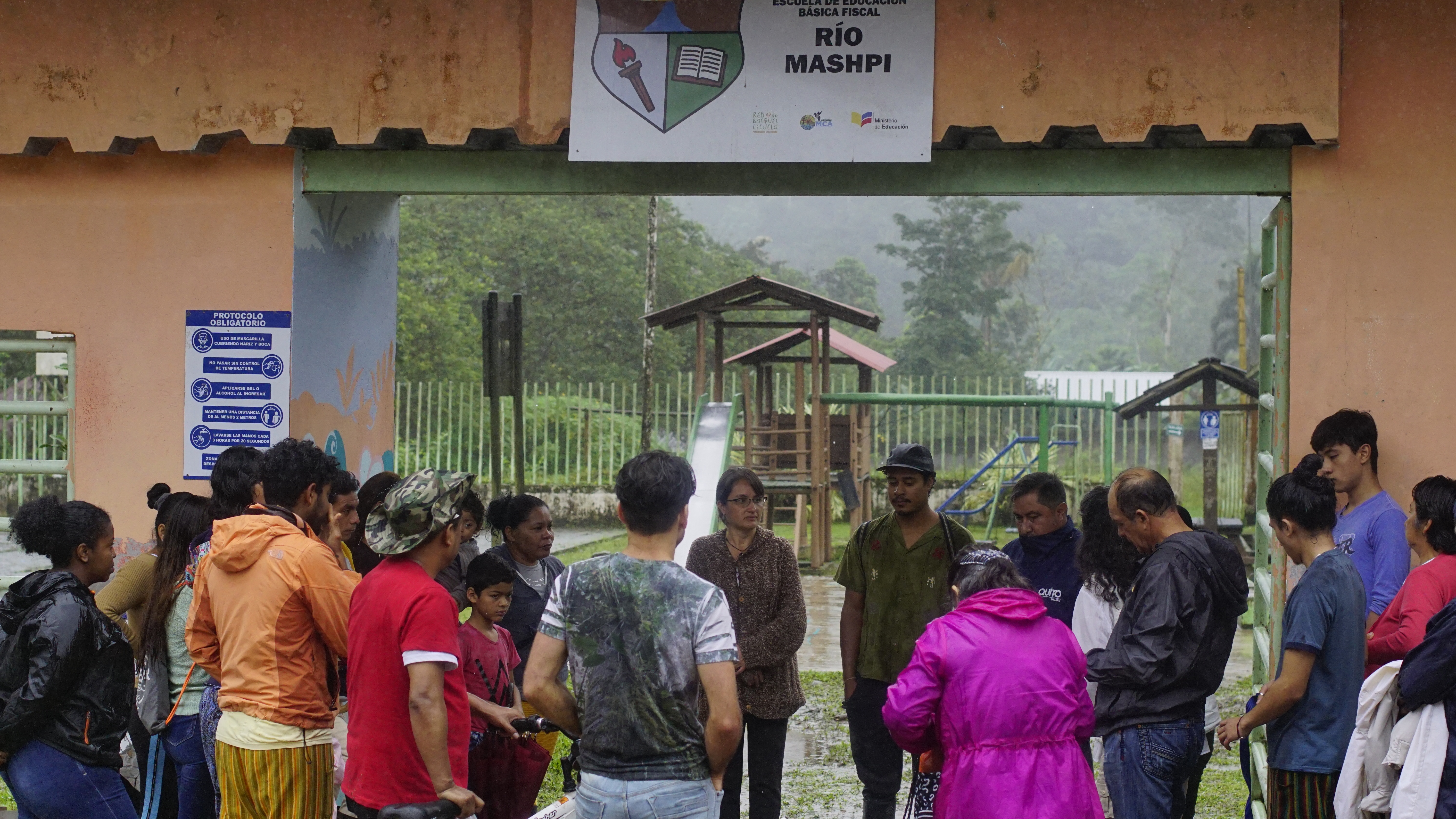 In the northwest part of the district of Quito, in one of the most biologically diverse areas of the world, lies the Mashpi Reserve. A known bird watching paradise, the Mashpi community provides a sense of symbiosis between human and nature. 
However, despite the promise that Mashpi brings, a glaring problem persists: the government fails to prioritize its waste recollection services. Esteban Barriga, an EXCELerator 2021 alumnus, saw this and how the waste management issue has affected the Mashpi community, and decided to do something about it.
Working alongside Fundación Futuro, an environmental NGO, Esteban aims to establish a socio-educational project to help children and adults alike to improve their waste management understanding and practice. To do this, Esteban aims to break the foreign/native and teacher/student barrier, knowing full well that this dynamic often informs and, to an extent, waters down most capacity-building activities.
Which is why Esteban found himself enjoying the CoalitionWILD's EXCELerator program. "I've seen a lot of this kind of process to encourage and build the capacity of young people," he shared. "But I haven't seen a project like CoalitionWILD. I think it's the best I've seen at this young age." He mentioned that he was able to learn a lot of things during the EXCELerator—such as the steps needed to succeed in project organization and management, writing, communication, and other practical things. But above all, the Esteban is fond of the EXCELerator for the people it has introduced him to.
"I think one of the things that I most appreciate about this Excelerator program is the family you work with. The people that you know. I think you just realize that there are a lot of people in the world that are amazing and they are doing amazing projects and generating positive impacts. "
In a similar vein, his own project, minimizing waste pollution in the Mashpi community, embodies a spirit of community among its learners. Esteban aims to create a social link with the Mashpi community. He has been working with the community since April 2021 and finds the Mashpi people to be wonderful and open to learning experiences that would help improve their community.
"I intend to create a safe space for people to learn by playing," Esteban promised. "[I will] find a simple message at the end of each session, one that will be reflected upon in open dialogues so that everyone can build upon what is shared." For him, it is incredibly important for people, adults and youth alike, to feel involved and engaged in capacity-building sessions. Capacity-building workshops, after all, are spaces where people often allow themselves to be open in pursuit of learning.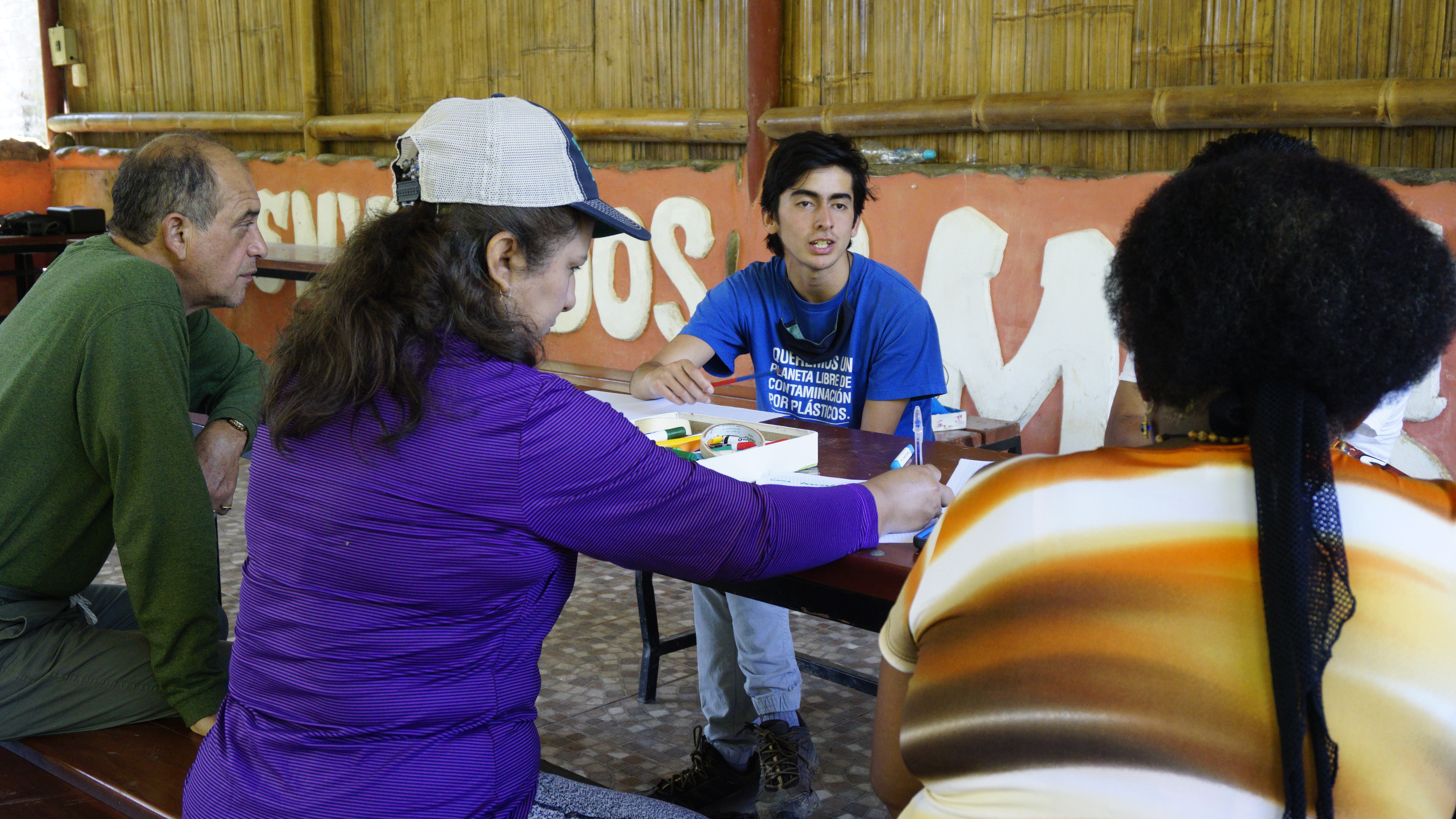 Esteban started his pilot scheme in December of 2021, with the objective of gathering littering information of the community. He teamed up with the community guides to develop workshops. Unfortunately, there was not enough time to get actual results from the syllabus. But Esteban remains unfazed; he is committed to recalibrating the project to implement the guide alongside Unidos por la Educación Foundation.
In the long run, Esteban hopes to see the syllabus his team will develop for the project be adopted by schools. After all, to quote him, "It starts with education. You go to school to learn theory." He wants to work with more young people in the future, as they are at a ripe age to transform their beliefs and behavior about the environment. "I think the youth has a creative way of thinking and has good energy; it is the perfect age. We are also the most in percentile [in population], but also less in participation."
As a young person himself, Esteban remains open to learning opportunities similar to what he provides to the Mashpi community. His personal goal for now is to continue believing in change. "Hope is strong in the youth," he said. "We still believe that it is possible to do things that can change the world. It is about never abandoning this feeling that helps us do even the impossible."