Marine Wilderness (MW) is a new strategy that raises public values and expectations to help solve the severe decline of marine life.  It entails a MW sisterhood of 20 "wild places" interconnected across the Mesoamerican Reef, California Current, and Bahamas-Cuba-Florida regions, and Palmyra and Kingman Reef in the South Pacific. It is guided by the first international agreement on the definition and management objectives for "
marine wilderness
" established by the North American Intergovernmental Committee on Cooperation for Wilderness and Protected Area Conservation (NAWPA). MW uses the power of collaboration to transform users into stewards, and advance customized voluntary codes of conduct to improve the health of ocean life.
Why is Marine Wilderness needed?
Marine conservation has focused almost solely on establishing specific protected areas or fishing controls targeting a single species or fishing method.  Regulations disparate and confusing.  Wild habitats are fragmented, and marine species populations continue to decline due to unnecessary bycatch, and the decimation of unprotected forage fishes.  The California Current, a marine wildlife corridor spanning the territorial waters of all three countries in North America – Canada, Mexico, and the United States – is a prime example of the limitations of current marine conservation strategies. Only a fraction of this sensitive coastal ecosystem ranging from the Olympic Coast of Washington to the Gulf of California is adequately protected. Moreover, threatened migratory species such as the humpback whale are vulnerable as they migrate outside of protected areas. Without interconnected migratory pathways of intact marine wilderness, coastal ecologies in the California Current will continue to degrade as user pressure is displaced to the 95% of waters that are unprotected. A more holistic approach is needed to create long-lasting change for all marine areas.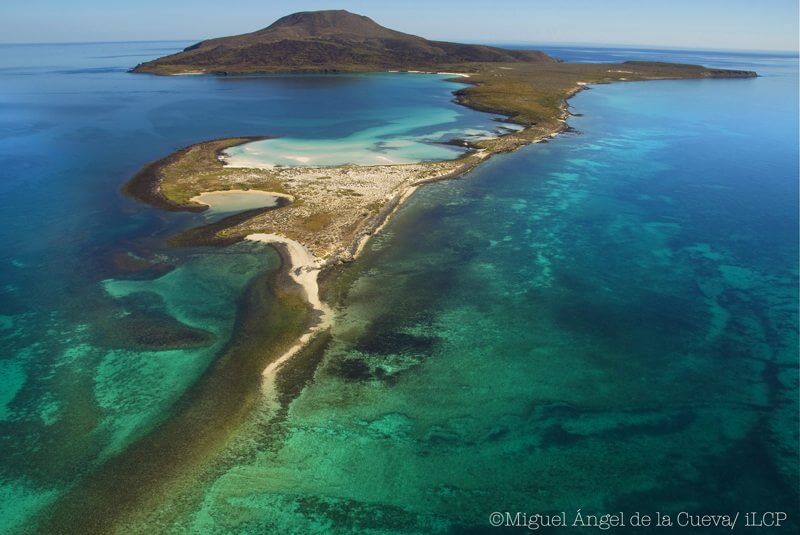 The solution
The MW strategy defines and ties together the human impacts on healthy marine ecology, persuasively promotes common values, raises public understanding and expectations, and establishes voluntary user group codes of conduct through a consensus-building process.  It uses a singularly defined term called "marine wilderness values" to express the values held by the fishers, recreationists, tourists and local communities that use and desire to perpetuate the healthy and abundant marine ecology and species in wild places.  Partners include NGOs, government agencies, Native Tribes, tourism entities, community groups, philanthropists and conservation photographers and filmmakers.  They incorporate marine wilderness values into their methodologies and messaging to support existing protected area policy implementation and enforcement.  The partners have chosen 20 places to concentrate their work – 10 in the California Current, and 10 elsewhere.
Supports species-based connectivity strategies involving mammals, sea turtles, fish, and seabirds iconic of MW values and for which very simple stewardship actions could make a difference.
Enables MW Site authorities and the partners that work with them across a sisterhood of 20 wild places to support one another as conditions fluctuate – sharing science, management plans and methods, socioeconomic research, and species data.
Stimulates investments of science, management and policy expertise through partners who integrate MW values into their methodologies.
Drives stewardship by establishing and encouraging voluntary compliance with codes of conduct for small-scale fishers, recreationists, and tourists.
Get involved
Donate
 – every penny counts!
Spread the word through social media, email, word of mouth, or any way that brings awareness to marine wilderness.
Reach out to us if you have special skills to offer. We're always looking for beautiful images and videos of marine sites throughout the world.
Contact us
Help us improve the health of our oceans
Join the WILD tribe today!