2020 (bio)Diversity Interview Series: Rewilding Alliance
© Peter Cairns / Wild Wonders of Europe
We asked WILD's program directors to share with us their biggest hopes for our future and the obstacles they face to help us get there. Each week until the end of the year, our team will publish their answers to these, and other questions, in our year-end, (bio)Diversity interview series.
Karl and Magnus, co-directors of the Global Rewilding Alliance, are harnessing the power of people working together to rewild the Earth and stabilize the climate, halt mass extinction, and prevent new pandemics.  
The Global Rewilding Alliance is the premier network for anyone passionate about rewilding the Earth. Rewilding and restoring nature is essential for humanity's survival. Discover more in the interview below about what makes these two visionaries tick.
---
What specific urgent challenges does your project address? What in your past, upbringing or conservation career inspired you to address this challenge at this time?
MAGNUS: To create a more livable environment for society worldwide, we must bring a halt to the 6th Mass Extinction, stabilize the climate emergency, and avert further pandemics. Protecting the remaining wilderness and accelerating rewilding must be the cornerstone of our strategy. Rewilding means helping nature heal. Rewilding is about restoring nature's functionality on land and in water, both freshwater and ocean. Without it, we can't actually meet the existential challenges of our time.  
To restore nature's functionality is not something entirely new. I came across the idea of "nature development" when working for a WWF Europe/Middle East program at WWF International in the 1990's. It was most strongly manifested in the Netherlands – a country with one of the highest human densities of the world. People with a specific, innovative mind identified different opportunities and needs to recreate nature and natural processes by using economic incentives such as the extraction of clay in the backwaters of rivers for the brick building industry and to remove dikes to enable rivers to expand under high water situations. They termed these opportunities creating "Living Rivers".  
To cope with the threat of climate-induced sea level rise, they suggested removing unnecessary, coastal dikes to let natural processes of sedimentation solve the longer-term problems. They referred to "Growing with the Sea". To maintain open, species rich landscapes, others took the initiative to replace domestic cattle and horse grazing with free-living, primitive breeds of the same animals, which required a minimum of supervision and created a much more natural impact on ecosystems. 
These practical developments in The Netherlands established three novel concepts of policy: (i) nature itself can be a creative power, flexible and resourceful if given space and time, (ii) nature conservation can be linked with modern economy and society, and (iii) such concepts can offer novel and popular solutions to major policy challenges relating to social and environmental change. The developments in central Europe happened in parallel to the formation of the "rewilding" concept in North America focusing on securing and connecting large core areas and releasing functional species such as wolves. So, after leaving WWF in 2007, I got involved in developing the Rewilding Europe initiative with the beginning of 2010/11. 
KARL: Humanity has degraded the planet to a point where just protecting what is left is not enough if we want to save biodiversity, richness and beauty along with the resilience of natural systems on which human survival depends.
I have followed throughout my life "a call". This led me to the "call of the wild." Intact wilderness is a core solution to climate, extinction,  pandemics, and our civilization's long-term sustainability.
In your current work, what has been your biggest failure to date? How have you adapted to address it?
MAGNUS: Being formed only in 2020, the Global Rewilding Alliance is such a new initiative, which hasn't yet exposed us to any big failures. However, my long conservation career has definitely included many failures, which I now, together with my colleague Karl Wagner, try to avoid. One such lesson is the importance of listening and learning from colleagues irrespective of age, gender, and origin. The current network of more than 100 organizations from across the world provide us with a critical mass of diverse experience and wisdom, which will serve as an important catalyst for rewilding Earth. The Global Rewilding Alliance provides a unique platform to shape policy and practice, which we also will share with the UN Decade on Ecosystem Restoration, where we have become a "Restoration Implementer" partner.
Many people don't understand how this type of work is conservation or how it is more necessary and more effective than other types of traditional conservation programming. What is the typical criticism that you receive and when is it not accurate?
KARL: The accelerating degradation of nature is pushing our civilization towards tipping points we don't fully understand. The importance of preserving what is still "wild" and the need "to rewild" are still not given the priority it deserves within the conservation movement. The biggest obstacles are (a) the lack of ambition and clarity, which leads officials inside and outside the environmental movement to consider targets such as "Nature Needs Half" as unrealistic (if something is "realistic" or "achievable" depends mostly on personal and/or political beliefs, it is a subjective and not an objective judgement) and (b) the unfortunate human tendency to avoid looking at an inconvenient truth (like how much space will biodiversity need to survive).
MAGNUS: We have the challenge to explain why "rewilding" is such an important aspect of restoring the Earth, what makes "rewilding" different from other more traditional approaches to conservation. 
What keeps you motivated to continue this work?
MAGNUS: We have achieved such a good response from different corners of the world to the Global Rewilding Alliance. It seems to be timely and filling a niche not explored by anybody else at the global level. To have been accepted as one of currently less than 50 partners of the UN Decade worldwide — and one of the few "Implementers" — also inspires. But, foremost – it is such a privilege to work as part of the WILD team and benefit from the friendship, positive feedback and professionalism!
What are you excited for in 2021 and the next decade? 
KARL: I hope that the younger generations push aside the entrenched lobbies and old ideas and take control of their planet and their future… now! I hope that global human society will develop the understanding and will-for-change to reverse the processes currently generating inequality and, with it, the destruction of the biosphere. I am excited when I see the young generations raising their voice and doing the work.. 
MAGNUS: 2021 will become our first year of implementation, being a catalyst for the Alliance members and the rewilding mission. This will include putting the rewilding concept firmly on the global policy agenda, especially the United Nations Convention on Biological Diversity (COP15) and United Nations Climate Convention (COP26), implementing the first learning and knowledge exchange pilots, communicating stories internally and externally, enlarging the membership, creating a rewilding youth movement, etc. We would also like to launch a World Rewilding Day. In 2021 we will also be active in the UN Decade, facilitate information exchange and joint actions between our Alliance members and other key Decade partners. The UN Decade provides an ideal platform for the Rewilding Alliance during the next ten years.
What are you most grateful for? How can others help? 
KARL: I am most grateful for many, many things, but assume the question is in context with WILD and Rewilding. I am most grateful to be able to work with Magnus, Vance, Amy and everybody else of this wonderful WILD Foundation team in Colorado and elsewhere. I can honestly say, from all my decades in the environmental movement, the social climate (and as a consequence the output and impact) in the WILD Foundation is absolutely outstanding. It is as it should be, and this has a lot  to do with Vance Martin's personality. 
MAGNUS: Karl and I are very grateful for WILD's generous offer to host the Global Rewilding Alliance. The combined talents of the WILD team provide an ideal platform for accelerating the future developments. We benefit, in particular, from Vance's very extensive, global network, outreach and high recognition, which is outstanding. So, there is no excuse for not succeeding!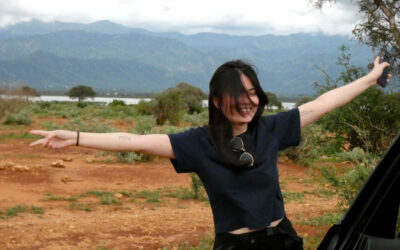 Meet Yen Parico, Director of CoalitionWILD, a nature conservation professional helping make the world a better place.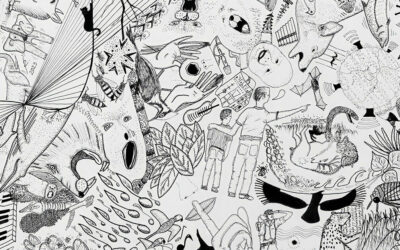 Something momentous happened in the Amazon this year, and if you are a WILD.org donor, surprise! you were a part of it.
In a world facing environmental challenges, individuals like Steve Misati emerge as beacons of hope, leading the charge for marine conservation and climate justice. Hailing from Mombasa, Kenya, Steve is not just a dedicated Marine Conservationist but also a fervent Climate Justice Advocate and Environmental Defender.
Join the WILD tribe today!