Conservation groups announced last week that they have mobilized more than $10 million in public and private funds to protect  from mining and oil and gas development the spectacular and internationally important  in the Flathead River Valley, a vast wilderness  that spans the US-Canadian border between British Columbia and Montana.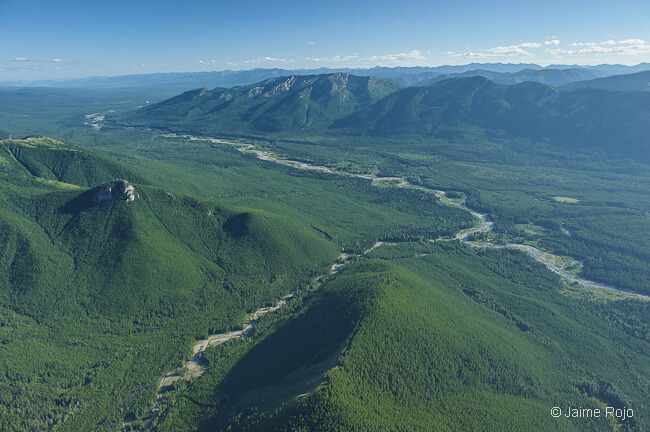 See Washington Post coverage here.
For over 20 years, environmentalists have been working to expand the borders of adjacent Waterton-Glacier Peace Park to include "the missing piece": the Flathead, the last large unsettled valley in Southern Canada, and key piece in the large-landscape connectivity initiative of Yellowstone to Yukon .  "Y2Y" is a good example of scaled-up conservation practice that exemplifies the Nature Needs Half approach to conservation.
Harvey Locke, The WILD Foundation's  Strategic Conservation Adviser and the dedicated Flathead Wild Team, an international coalition of conservation organizations working on the region, joined forces with partners such as the Wilburforce Foundation and the International League of Conservation Photographers to keep the eyes of the international media on this region, and to drive a political resolution process that went from Montana and BC communities,  to the state and provincial governments, and from national government in Canada to Washington DC.
Most recently, Jaime Rojo –one of WILDs young professional conservationists, a member of our Board, and accomplished conservation photographer– spent two weeks in August documenting the Flathead Valley (supported by Headwaters Montana) in preparation for WILD10.
Keep your eyes open for the upcoming videos from this recent expedition!