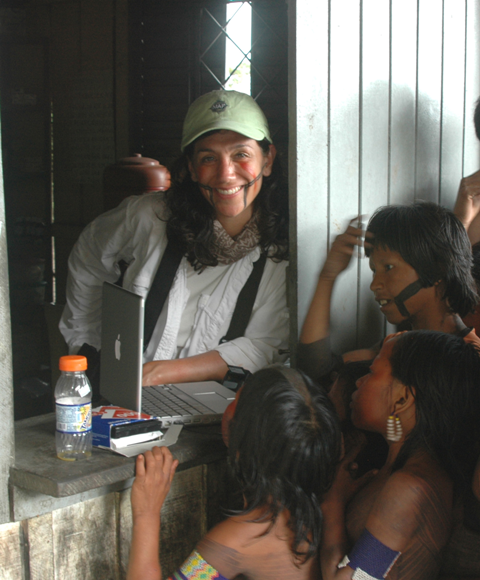 I am often asked to define "conservation photography." The idea, of course, is nothing new, but the conceptualization behind it is still evolving. Perhaps the best way to define it is through actions, and not just words. Being a conservation photographer is not just about visualizing the issues or following interesting story lines. These are important, of course, but make no mistake, the real work of the conservation photographer begins after the last click of the shutter has been made. It is what happens with the images afterwards that matters most. Making wonderful pictures is important; being accomplished story-tellers is a must; following journalistic guidelines should be an automatic part of of our workflow, but what we do with our images to make sure conservation action takes place, is what defines our unique brand of photography.
Take for example the recent Borderlands RAVE. Of course empowering our conservation partners with well-crafted images is our number one priority, but we cannot stop there. We must make sure that the photographs are seen by the right audiences and leaving this to chance is not an option. Weeks after we put our cameras away we are still hard at work crafting an outreach plan and raising funds to bring our vision to life. Among the highlights is a photographic exhibit that will be shown in an event in the US Capitol Building at the end of April and then in a similar event in Mexico City's Congressional building. I know that the audience, made up of congressional leaders, legislators and other decision-makers will soon forget the speeches, but I am certain that the images we show them will be etched forever in their minds.
I don't have a final definition, but I do know that the work of the photographers, writers, editors and all the other professionals we work with every day is making a real difference for conservation. I truly am inspired every day.
Cristina Mittermeier is the Director of the International League of Conservation Photographers and initiative of The WILD Foundation.