Do you know who your neighbors are?
As the COVID-19 pandemic continues throughout the world, people are searching for ways to cope during strict orders to stay at home in an effort to flatten the curve. These coping mechanisms are far-ranging: baking, playing video games, getting the dog out for extra walks, making DIY cloth masks, howling in solidarity every night at 8pm, dabbling with a new hairstyle… the list goes on. 
Here in Boulder, Colorado, a major coping mechanism centers around getting outdoors. We Boulderites live in a beautiful place where our communities and elected officials prioritize the protection of wild nature. Throughout the years, Boulder County has successfully protected more than 67% of its land for nature. And that's not just in the mountains- these open spaces spread throughout the entire county, intermingling with urban areas, neighborhoods, and agricultural spaces.
So pair this last piece of information with the fact that we are transitioning into beautiful spring weather (60s and sunny as I write this blog from my back patio!), and I'm sure you can guess what Boulder folks are doing to bide the time: getting outdoors!
It's fair to assume that if you are reading this blog, you are well aware of the fact that spending time in nature can lead to significant mental and physical health benefits. One study demonstrated that those benefits begin to kick in with just 120 minutes of outdoor time per week. Spending time in nature can lower stress, battle depression, and improve your overall mental wellbeing. So as you can imagine, people are beginning to battle cabin fever by looking to nature for activities like hiking, biking, running, boating, fishing, and more. A survey by CivicScience helps put a number to that notion as they found that 43% of Americans aged 13+ said they'd be engaging in more outdoor activities during COVID-19 social distancing rules. 
I am a major proponent of getting outdoors for a daily dose of nature therapy, especially during this trying time. However, we cannot let it be at the expense of our environment and fellow community members. In Boulder alone, city officials are struggling to slow the coronavirus spread as open space visitation booms and social distancing guidelines are ignored. It's a bittersweet moment for us at WILD, as we are thrilled to see people outdoors and connecting with our natural environment. But on the other end, our wild lands and animals are taking the brunt of this overuse of our open space and trail systems. 
Instead of driving to our overcrowded trails and mountain parks, let's get our nature fix at home! As Colorado Governor Jared Polis has wisely stated, "Our mountains, our trails, our beautiful rivers, they're going to be there. Let's take a few weeks and not visit some of these areas and just recreate in our neighborhoods." Sure, that's not as exciting as going for a hike in the mountains, but hear me out… 
Our backyards and neighborhoods are teeming with wildlife, whether you know it or not. As I write from my backyard, Black-capped Chickadees and American Robins are singing away, plants are budding with new life, Painted Lady butterflies putter past my garden, and the territorial calls of nearby Northern Flickers rattle on from tree to tree. Not one but four Red-tailed Hawks are screeching kee-eeeee-arr! as they soar higher and higher overhead in pairs. Whether you're living in an ecosystem at the base of the foothills where Black Bears, Bobcats, and Mule Deer roam, or further east in the plains with Coyotes, Prairie Dogs, and Cooper's Hawks, know that wild nature is always there thriving nearby. But it's hard to appreciate these species if you aren't on the lookout, listening, watching, taking in different seasonal cues. For example, I thought for a while that we had a Red-tailed Hawk nesting nearby; the calls I heard were so similar, but the bird was impossible to spot. Then I saw it: not a hawk, but a Blue Jay verbally mimicking the raptor's calls! Somewhat of a newbie to the birding world, I had no idea these corvids were able to do that. Mind = blown. 
So if you don't think you live in a wild area, I beg you to reconsider. On Friday, April 24th, the 2020 City Nature Challenge (CNC) kicks off with a four-day bioblitz. This is the perfect opportunity for you to take some time to explore the wildness that surrounds you. Typically in previous years as WILD has helped lead the charge for our regional Denver-Boulder portion of the CNC, we would encourage participants to go out anywhere in our larger metro area – which includes urban areas and mountain parks and open spaces. However in light of our current situation and proactive measures to keep our community safe, we want you to show us how wild your home, backyard, and neighborhood is! 
For four days (April 24-27, 2020), people around the world will explore nature near their homes in an effort to document wild plants and animals and upload them to the iNaturalist citizen science platform. Knowing what species are in our city and where they are helps us study and protect them, but the ONLY way to do that is by all of us – scientists, land managers, and the community – working together to find and document the nature in our area. Your uploaded observations of species names, dates, and locations are invaluable for experts studying migration, blooming cycles, and effects of climate change on our ecosystems. We're looking for all types of wild nature: plants, fungi, lichens, mammals, birds, amphibians, reptiles, insects, and fish. If it's an organism that naturally occurs in the wild, it counts! 
What's great about the City Nature Challenge is that anyone can get involved. You don't have to be a biologist, naturalist, or a professional photographer. All you need is a way to take photos of wild plants and animals, a free iNaturalist account, and you're set! Don't know what species you just observed? No problem! Take your best guess as you upload it, and the iNaturalist online community will help you with the rest. As long as your observations were taken within your participating city's set boundary between April 24-27 and successfully uploaded to iNaturalist by 11:59pm on May 3, they will automatically be added to the project! 
Once the bioblitz wraps up on April 27th, the species identification phase starts on April 28th and runs through May 3rd. Your city will need help browsing through all of the plant and wildlife observations that were added from the bioblitz. If you can't confidently weigh in on species names, no worries. It's still fun to browse the organisms other participants observed in your area. 
Take advantage of this upcoming City Nature Challenge as a time to slow down, gain new perspectives, and connect with our natural environment. Encourage your friends, family members, and colleagues to get involved, and compare the observations each of you share to iNaturalist. The CNC is a unique opportunity to bring together people of all ages, experiences, and locations on the topic of wild nature. All you have to do is observe. 
The City Nature Challenge is an initiative of the California Academy of Sciences and Natural History Museum of LA County. The Denver-Boulder challenge is organized by the WILD Foundation, Colorado Parks & Wildlife, Denver Audubon, Denver Botanic Gardens, Metro Denver Nature Alliance, and The Nature Conservancy.
More info:
We asked WILD's program directors to share with us their biggest hopes for our future and the obstacles they face. This week, we feature Melanie Hill.
When fires like these occur, we wonder – how do they affect our wildlife populations?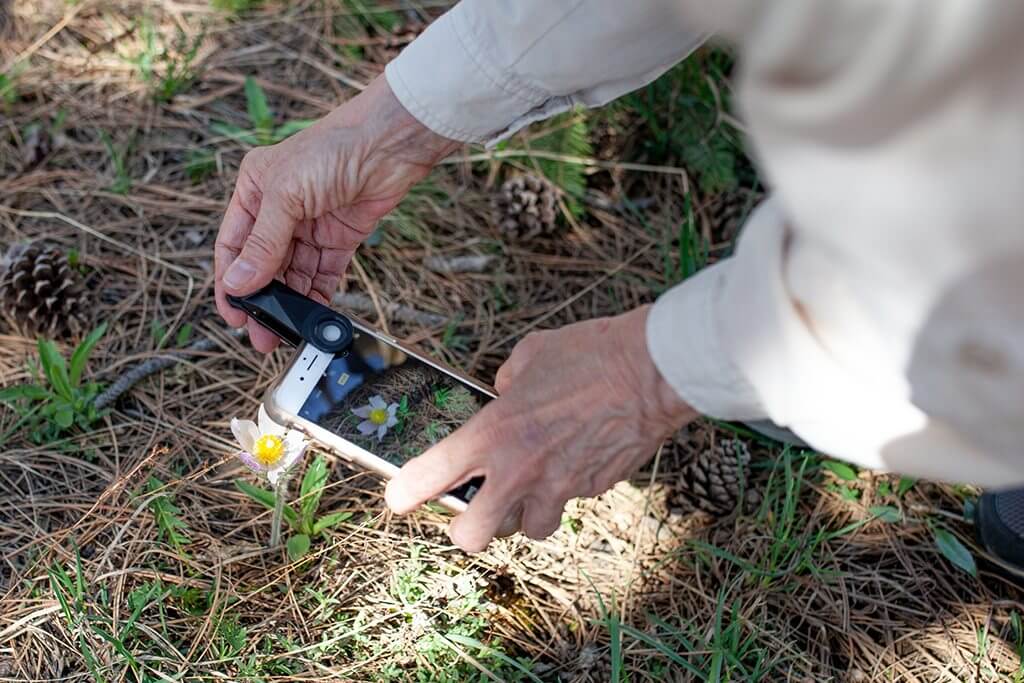 As citizen science initiatives continue to increase in popularity, this year's third annual City Nature Challenge expanded to more than 65 cities across the globe.
Join the WILD tribe today!