We have just recieved a short update from field crews in Mali, who are working tirelessly to help save the elephants, whose survival is threatened by the severe drought in the Gourma region.   There are still many elephants coming and going into Banzena (the largest lake in the region, which is now nearly dry).  Four of the collared elephants, which are being tracked continuously, have departed from Banzena and Inadiatafane to Inani in the southwest (see a map).  In Inani, they are finding water from light rains that has accumulated in puddles just to the north of the mountains.  If there is no more rain, it is anticipated that these puddles will dry out with the week.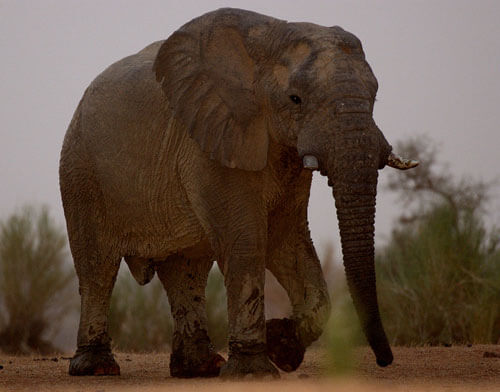 In the extreme east, an elephant called Achar has come south to Lake Gossi, which is the last available water in that part of the ecosystem.
Water pumps are working everyday in Banzena, though there continues to be an issue of who gets the water – elephants or cattle?  Work has now commenced on constructing a holding tank for the water pumped each day.  It will take several days to complete and ten days until the concrete hardens.  Jake Wall of Save the Elephants is on-site daily to monitor the progress.
Once this is complete, it will hopefully provide short-term solution to provide water for the elephants until the rains come.  But, there is still much work to be done in order to address this issue in the long-term.  You can help by supporting our urgent action relief fund for the elephants today >>