Part 2 of our wilderness journey
I had just drifted into sleep, breathing the incense smell of iNthomboti smoke from the fire, when I was suddenly awoken by Simphiwe, our "trail officer" — "The elephants are coming…we need to move quickly, now. NOW" As the others in our group scrambled towards the "retreat" location downhill on a rocky ledge, Simphiwe and I headed quietly towards the elephants with a powerful light to see what was up.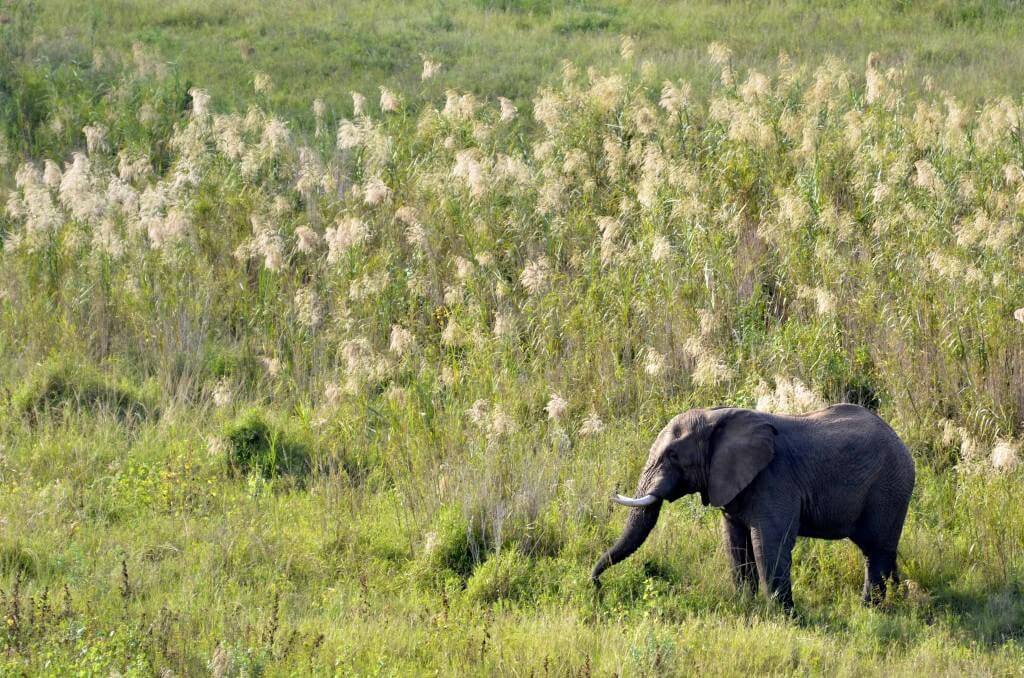 Two hours later we joined the others on the ledge, deciding that the three bull elephants were not aggressive, they were just eating. Regardless, we were in their space…so we left.
The 96,000 ha iMfolozi-Hluhluwe "complex" is a legendary chapter in the history of wildlife protection. It was here that Ian Player (WILD's founder) and his team field-developed all the techniques and procedures – most of which are still used today on many species – that saved the white rhino from extinction (1970s).
I've walked the game trails of the iMfolozi numerous times, but this trail was more riveting and insightful than usual.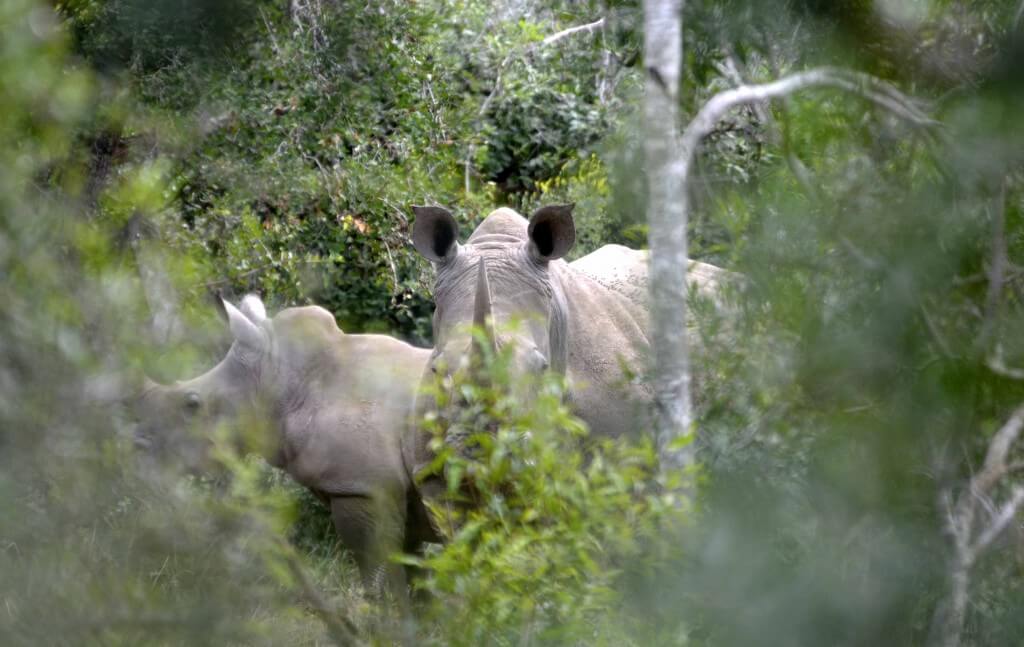 As we entered the wilderness area, we had not walked more than ten minutes when a white rhino cow snorted nervously in thick cover just 30 meters away, warily protecting her calf as she got wind of our scent.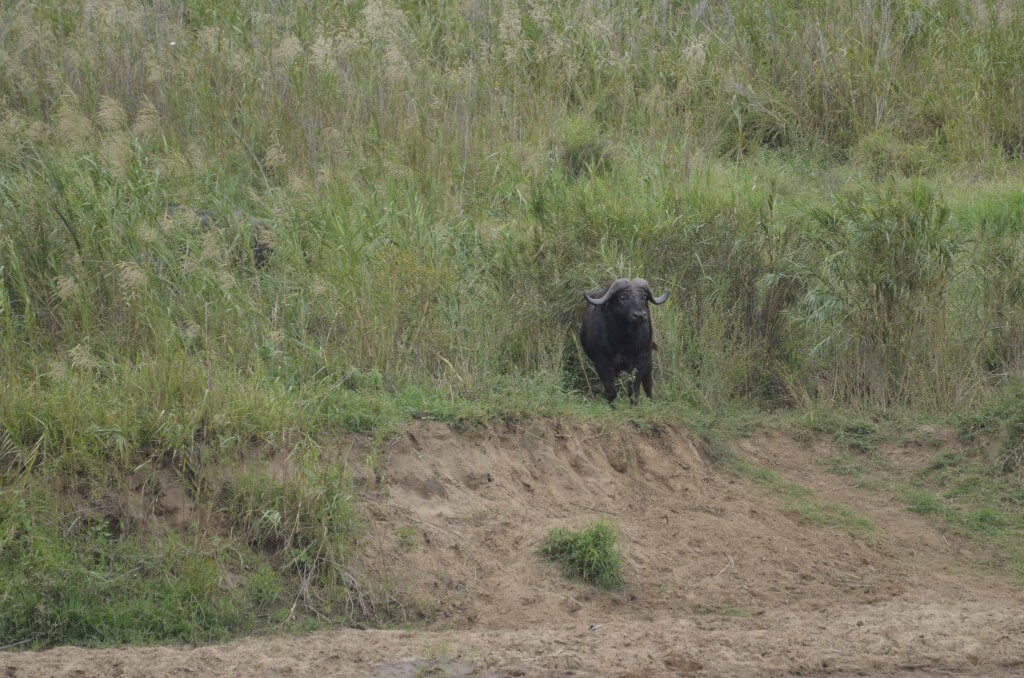 Five minutes later it was a cape buffalo crashing through the thicket coming towards and then past us – even closer, maybe too close. In the course of the next few days it seemed there were rhino behind every bush.
During a single, reflective sundown session on a rock ledge overlooking a vast landscape with the river running through it, we could at once see 13 rhino, a dozen elephants, a herd of over 200 buffalo, many zebra, a wild dog relaxing on the sandbar, hundreds of antelope such as wildebeest, impala…and more!
This is truly a wild-place and we were constantly reminded of that throughout our 5 day journey.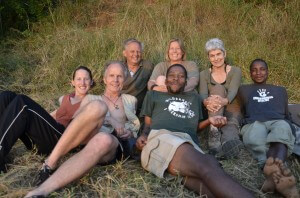 Notes: Our recent wilderness trail experience (30 April – 4 May 2011) included Vance Martin, WILD's President, Emily Loose, WILD's Director of Communications, Charlotte Baron, Chair of WILD's Board of Directors, Magnus and Bettina Sylven, our friends and colleagues from Switzerland and our guides: Mandla and Simphiwe.